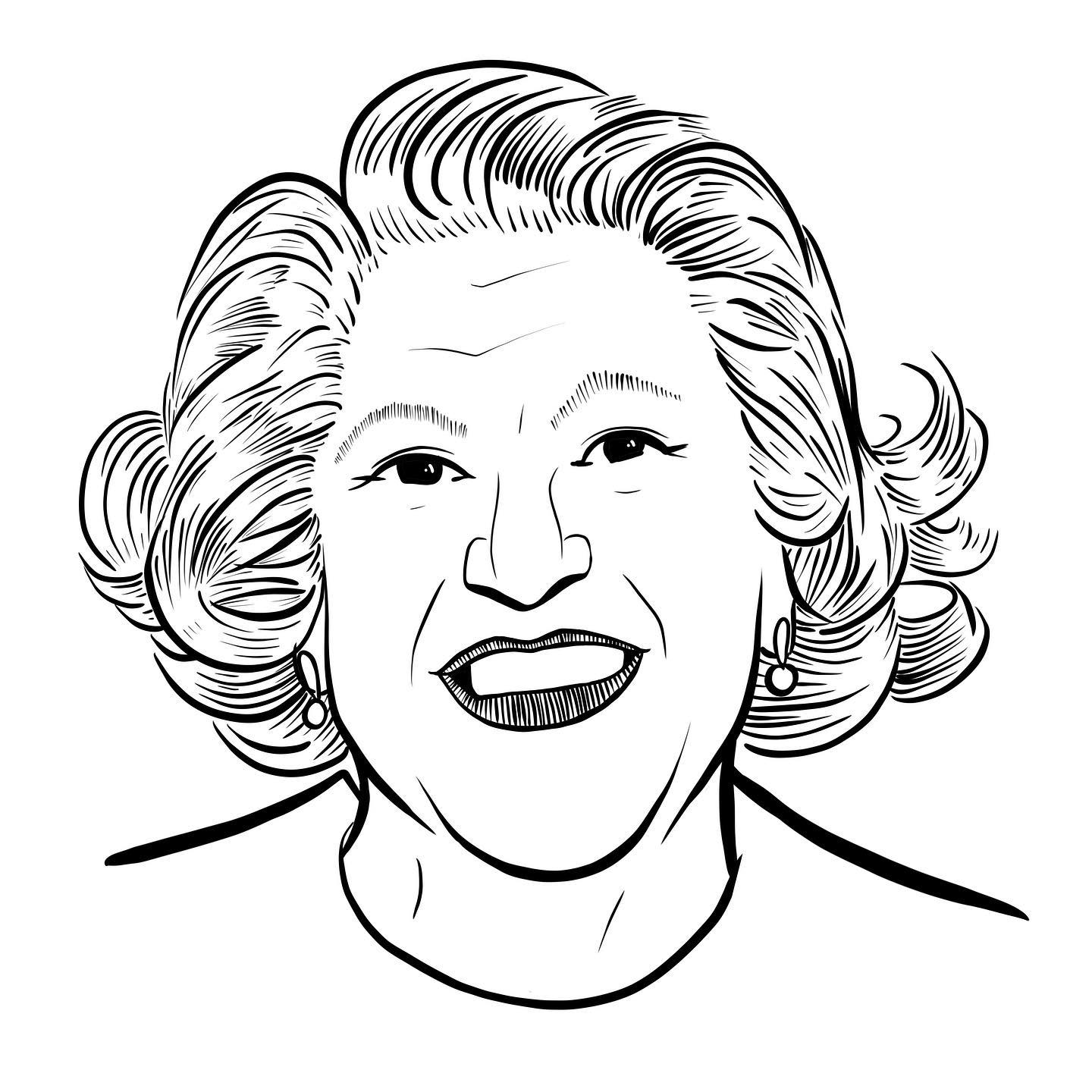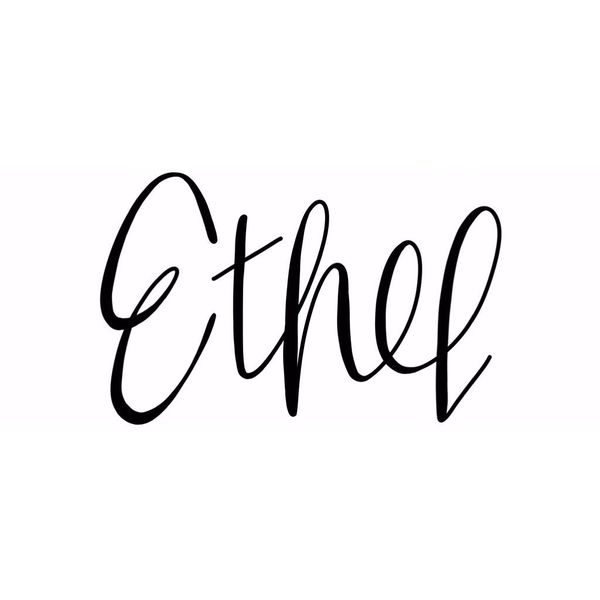 It is with a heavy heart that I announce that my dear friend Ethel Gabriel, the legendary RCA Records producer, died early this morning at 3 o'clock am peacefully and comfortably at the age of 99. I was so hoping that she would make it to 100; but alas, it was just not meant to be.
Ethel was the right woman, in right place, at the right time, as the first female pioneer in America's music industry. In addition to her great talents as an A&R executive and record producer, she had just the right temperament and personality that could be used to gently finesse and cajole even the most intransigent egos of the male-dominated music industry. That's how she was able to make the significant contribution that she ultimately did; and subsequently, and so very successfully, leave her unique and indelible mark on that industry.
Her official title that she would ultimately earn at RCA Records would be VP of Pop Contemporary A&R. And during her illustrious 40-year career, she produced over 2500 albums, won 6 Grammy Awards and earned 15 Gold Records.
But notwithstanding all that success, there is still much of what Ethel did in the music industry -- especially early on in her career -- that is little known about or documented. It is commonly known in Hollywood, regarding film-making, that you can contribute or do just about anything, if you're willing not to take screen credit for it. And so it was for Ethel in the music industry; she was willing to do anything and everything she could without regard to ego or her own personal aggrandizement getting in the way. She was the ultimate team player through and through.
Ethel has told me many a story of how she worked exhaustively with her boss Steve Sholes, the Executive A&R VP of RCA Records, and musician/producer Chet Atkins, as well as Nashville businessman Dan Maddox to conceive and build the innovative and groundbreaking Nashville Sound Studio in 1956. It is now a National Historical Site, and has never been eclipsed in fame and/or legend by its younger, albeit bigger, sibling, Studio A. It was only after RCA opened Studio A in March of 1965 did Nashville Sound Studio become known simply as Studio B.
Ethel also helped to created RCA's budget record label, Camden Records, in 1953. The name for the label was taken after Camden, New Jersey, which at the time was the headquarters for RCA Records. Camden was a budget label for RCA Records; however, many of its releases -- especially Ethel's "Living" series LPs, were first-class productions and employed some of the best and most talented conductors, arrangers and musicians in the entire record industry. And, of course, with Ethel at the helm, you had a first-class producer, A&R guru, and fine businesswomen.
Ethel exclusively created all of the "Living" ensemble groups that recorded on the Camden label, and produced all their albums. The "Living" concept groups were
The Living Strings

,
The Living Voices
,
The Living Trio
,
The Living Guitars
,
The Living Brass
,
The Living Marimbas
,
The Living Jazz
,
The Living Percussion
and finally,
The Living Organ
. I one time asked Ethel how she came up with the "Living" name for these new RCA-Camden recording groups, and she said that it was really nothing complicated; the name just came to her one day and she thought that it would be a great way to market these new concept recordings.

With regard specifically to The Living Strings, there were a total of nine different maestros that Ethel hired over the years to conduct and arrange: Hill Bowen, Johnny Douglas, Geraldo Bright, Chucho Zarzosa, Mario Ruiz Armengol, Al Nevins, Bob Sharples, D'Artega and Henri Rene. The one she hired the most was Johnny Douglas, who conducted and arranged about half of all The Living Strings' LPs.
For the Living Strings' first 30 albums, Ethel had pretty much split the duties of conducting/arranging between Hill Bowen and Johnny Douglas. The next closest conductor was Chucho Zarzosa with four LPs. However, after Mr. Bowen's untimely death, Ethel from that point forth pretty much assigned the conducting duties primarily to Mr. Douglas. One other thing of note, it was her 1955 #1 hit that she produced for Perez Prado, "Cherry Pink And Apple Blossom White," that kicked off the Mambo craze here in the United States.
Ethel was very grateful to me when I included one of her songs from the "Living" series, specifically, The Living Voices 1965 rendition of "Be A Santa," in the new

Fourth Hour

of the Yule Log telecast that I created and produced for WPIX-TV in 2009.
I have said to Ethel many times that it is a marvel that she was able to accomplish all the things that she did as a pioneering female A&R executive and producer in the male-dominated music business of the 1950s and 60s. But Ethel, always so humble and self-effacing about her talent and capabilities, just boils down her success to "having the right feeling" about how something should be done. Well, I can tell you that anybody who knows her, including myself, would characterize that as quite an unassailable and prodigious understatement.
Being the gentlewoman that she was, Ethel always expounds the virtues of the people that she worked with over the years, never dwelling on the negative. She lived by the old adage that if you can't say something nice about someone, then don't say anything at all. But, of course, Ethel certainly had her favorites, and top among them was Elvis. She first met Elvis when she accompanied RCA A&R VP Steve Sholes and RCA legal executive H. Coleman Tilly to Memphis for the November 21, 1955, signing of the contract that bought out Sam Phillips and established Elvis as an RCA recording artist.
Subsequent to this, Ethel was particularly close to Elvis, as well as his mother, Gladys. In fact, this closeness grew after Gladys died, as Elvis, who had been very close to his mother, only had one woman in his world (which, of course, was the music industry) to look up to as a female role model -- and that was Ethel. Near the end of his life, she tells about going down to Memphis a couple of times to try and help him with the drug addiction. But unfortunately, and very sadly, there was little she could do.
In addition to Elvis, Ethel also had close personal relationships with Perry Como, Eddy Arnold, Jim Reeves, Al Hirt and Frank Sinatra (who her husband Gus worked for). In fact, she told me that when her husband was dying, Mr. Sinatra sent autographed pictures to all of the nurses who were in charge of his care at the hospital just to make sure he would be well taken care of.
She also had good working relationships with Chet Atkins, Kate Smith, Arthur Fiedler, Robert Shaw, Norman Luboff, Danny Davis, Floyd Cramer, Dolly Parton, John Gary, Gisele MacKenzie, Roger Whittaker, Jack Jones, Charley Pride, Harry Belafonte, Marian Anderson, Henry Mancini, The Three Suns, Hugo Winterhalter, Ralph Hunter, George Melachrino, Walter Schumann, Morton Gould, Dick Leibert, Peter Nero and Neil Sedaka, among many, many more.
Ethel also had good relationships with competitor executives in the music industry. In fact, she said that Mitch Miller, who was the A&R chief executive at rival Columbia Records, was a very kind and considerate human being; a real gentleman. She also told me that she would've been just as comfortable working at Columbia for Mitch, as she was at RCA for her boss of many years, Steve Sholes, who she never fails to say how much she adored.
I first became acquainted with Ethel 12 years ago when Norma Camby, who is the daughter of the great Living Strings/Living Voices conductor-arranger Johnny Douglas, asked me during a telephone conversation that we had if I knew whether Ethel was still alive here in the United States. Norma, who lives in the U.K., said that the letter she had sent to Ethel a few weeks prior announcing that her record company, Dulcima, was releasing on CD three of the Living Strings and Living Voices Christmas LPs (which Ethel produced) had come back to her in the mail because the address was no longer valid. At that time I didn't know Ethel personally, but I told Norma that as far as I knew she was still alive and living in the Poconos. Well, after we spoke, I put out a couple of feelers to people I know in the music industry and, luckily, one got through to her and gave her my telephone number. Not long after that, she called me up and we ended up having an amazing 3½ hour phone conversation. A big part of the reason why we spoke for so long on that initial call is that I have family in the music industry myself; so we had a lot of stories to share about the music business and various recording artists. Anyway, that, as the expression goes, was the beginning of our beautiful relationship.
But sadly, Ethel is now gone and I will miss her terribly. And I'm very gratified to have played a part in preserving and promoting this great woman's musical legacy by getting back into print on CD four of her Living Strings/Living Voices Christmas albums through Real Gone Music several years ago.
Rest in peace, dear Ethel.

Lawrence F. "Chip" Arcuri Owner/Webmaster | The Yule Log.com