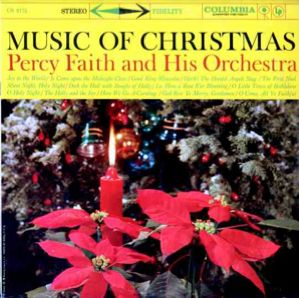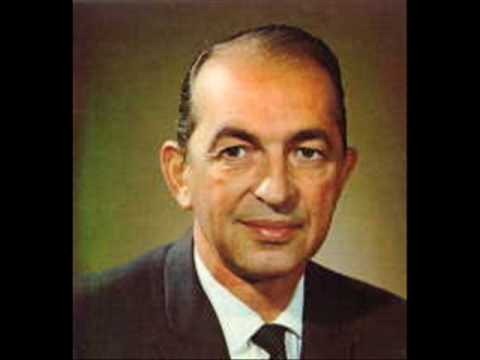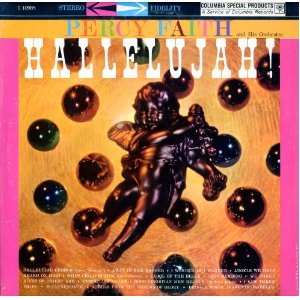 Since I have an entire Category dedicated to him alone, there has never been an In The Spotlight tribute to Percy Faith up to now. But I think that given the incredible magnitude of the contribution that this great man has made to the Christmas music genre, one is totally appropriate. However, what can I possibly say about Percy Faith that I haven't said already in all the years on this message board? So instead, I think I will repost here something that I have said several times already, but it is most fitting here for this special tribute because it pretty much says it all:


One of the many things that made Percy Faith the greatest Christmas artist of them all, bar none, is that his Christmas music had an ethereal, celestial and angelic quality to it. In fact, so much so, that it sounds like it was literally piped down from heaven. There was an otherworldly quality to it that no other artist has ever come close to in duplicating -- and I can categorically guarantee you that no one ever will. To be able to evoke such emotion to this degree with his music is what sets Percy Faith apart from anybody else and puts him in a class all by himself. This is exactly why when it comes to Christmas music, he is the undisputed King; the great Master and Maestro.
In my entire collection, there are only two albums that I do not have the audacity to rate on my scale of 1-10, as they are beyond my ability to apply such an arbitrary number due to the sheer perfection that was achieved in their majesty and reverence of arranging, conducting and performance. They are: Music Of Christmas, originally released in 1954 in mono, then re-recorded and re-released in 1959 in stereo; and Hallelujah, originally released in 1958, then later reissued in 1965 as Music of Christmas, Volume 2. To rate these two albums in my opinion, would be like putting a price on the Mona Lisa -- which of course, is priceless.
As I'm sure everyone is fully aware by now, these two classic and legendary albums are the #1 and #2 albums in my Top 500.
With a total of 10 songs on the original 3-hour program, Percy Faith was already the undisputed King of the Yule Log. And in keeping with that tradition, I awarded him a total of 4 songs in the new Fourth Hour that I added to the telecast in 2009. For this In The Spotight tribute, I am featuring 2 of those 4 newly added classic songs.
The first song is from his second Christmas album, Hallelujah, which I was very proud to finally have gotten re-released on CD this year after 12 years of being out-of-print, and it's his incredibly poignant and reverent rendition of "Away In A Manger." And to go out with a glorious bang, the second song is from his first Christmas album, Music Of Christmas, and it's his equally incredibly majestic and triumphant rendition of "Good King Wenceslas."
When you hear these two absolutely spectacular songs, you will clearly see why nobody who ever came before Percy Faith, or will ever come after him, will ever do for Christmas music what he did...

Click Here ~ "Away In A Manger"


Click Here ~ "Good King Wenceslas"


Lawrence F. "Chip" Arcuri Owner/Webmaster | The Yule Log.com