Date Posted:08/14/2009 04:19:26Copy HTML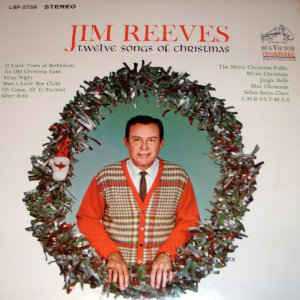 Jim Reeves, aka "Gentleman Jim," was taken from us all too early at the age of 40 in that tragic plane crash in July of 1964. Thankfully for us Christmas music lovers, he left behind a spectacular Christmas album that he recorded in 1963, just one year before his untimely death.
The album was called simply enough, Twelve Songs Of Christmas, and it was released by RCA Records. If this album has not been a part of your Christmas music listening tradition up to now, then you have missed out on a real gem. It not only resides in the 1st Tier of my Top 500, but comes in at #11, just missing my Ultra Top 10.
There are three great original songs on this classic album: "Senor Santa Claus," "An Old Christmas Card," and lastly, "The Merry Christmas Polka." Here for your listening enjoyment is the best of these original songs, "Senor Santa Claus."

Click Here ~ "Senor Santa Claus"

And here is Jim's stunningly beautiful version of "Mary's Little Boy Child" -- done with that magical Reeves touch:

Click Here ~ "Mary's Little Boy Child"

Lawrence F. "Chip" Arcuri Owner/Webmaster | The Yule Log.com