Date Posted:09/27/2010 06:00:44Copy HTML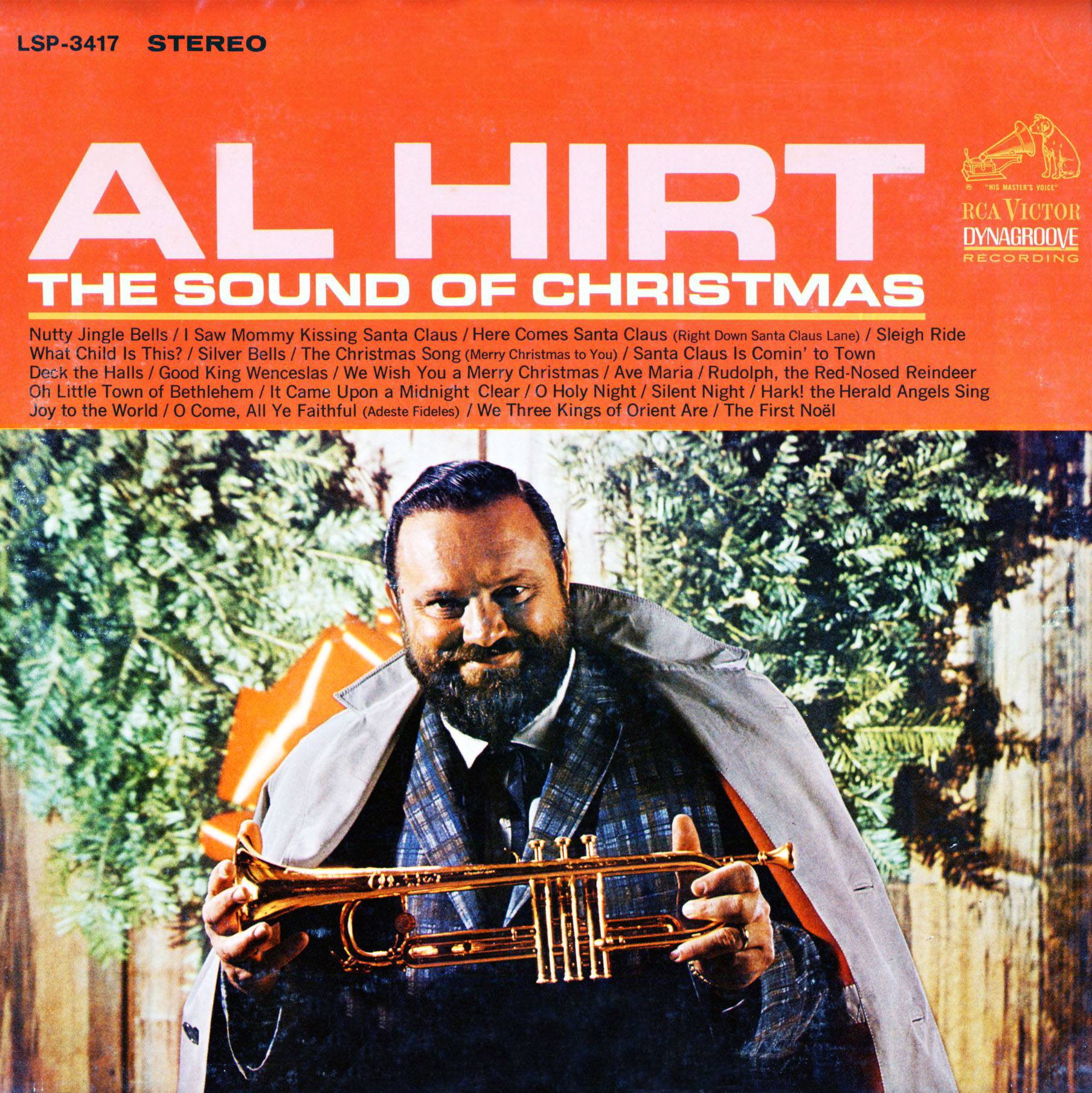 Chubby, bubbly and jolly was that great Dixieland Jazz trumpeter Al Hirt -- who, by the way, with white whiskers and the red suit would have made a very convincing Santa!
His contribution to the Christmas music genre was a big one: his 1965 RCA Records LP, The Sound Of Christmas. This album is pure dynamite: it was well produced, well arranged, and needless to say, very well performed. On this album, Mr. Hirt, whose nickname was "The Mound of Sound," also had great background singers and musicians accompanying him as well, making for a well-rounded and well-balanced Christmas music experience.
RCA finally released this classic LP on CD in 1992; but sadly, it was only in print for a short period of time. A second reissue CD was released by Delta Records in 2000 called Have A Merry Little Christmas, but it was an abridged version that only included 9 of the original 14 selections. What's more, 4 of the 5 omitted selections were multi-song medleys -- with one of those medleys being the one that was used on the Yule Log soundtrack. So, naturally, I don't recommend you waste your money on the Delta reissue CD; but rather suggest you spend a few dollars more and try to find the original RCA reissue. Believe me, it will be well worth it!
So get ready to batten down the hatches, because here now from this classic LP is Mr. Hirt's outstanding rollicking rendition of "Santa Claus Is Coming To Town."

Click Here ~ "Santa Claus Is Coming To Town"
And an absolute must to be included here in this In The Spotlight tribute is the song that this gifted man is most famous for: his Grammy Award winning Top 10 smash hit, "Java." This great song was on the Billboard Hot 100 chart for 16 weeks, peaking at an impressive #4 on January 25, 1964. If you've never heard it before, then you're in for a real treat:


Click Here ~ "Java"


Lawrence F. "Chip" Arcuri Owner/Webmaster | The Yule Log.com