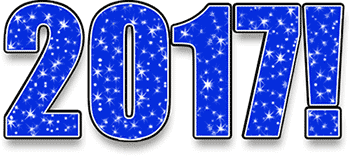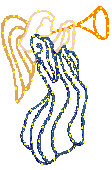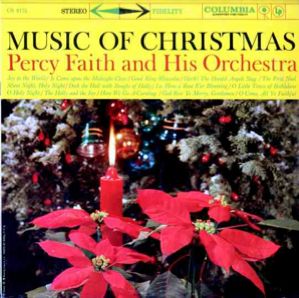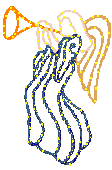 Posted below is something that I have said many times in the past on my Yule Log.com message board as well as in interviews that I have done with the media regarding the Yule Log telecast and my Top 500:
In my all-time Top 500, and for that matter, my entire collection, which includes thousands of Christmas albums, there are only two albums that I do not have the audacity to rate on my scale of 1-10, as they are beyond my ability to apply such an arbitrary number due to the sheer perfection that was achieved in their majesty and reverence of arranging, conducting and performance. They are: Music of Christmas, originally released in 1954 in mono, then re-recorded and re-released in 1959 in stereo; and Hallelujah, originally released in 1958, then later reissued in 1965 as Music of Christmas Vol. 2. To rate these two albums, in my opinion, would be like putting a price on the Mona Lisa -- which, of course, is priceless.
And if I may add to my above quoted words, the 1959 stereo re-recording of Music of Christmas is indeed the Holy Grail of all Christmas albums.
I just can't say anymore than that.
And now, after years of perseverance, I have finally secured the re-release on CD -- with a PROPER digital remastering -- of the #1 album in my all-time Top 500:
Percy Faith's 1959 stereo re-recording of Music Of Christmas.
For this release, I will personally write the CD liner notes myself. In addition, we will try to secure from Sony the following seven great bonus tracks that came from non-Christmas Percy Faith albums:
"Toyland" (from The Columbia Album of Victor Herbert LP, 1958)
"March of the Toys" (from The Columbia Album of Victor Herbert LP, 1958)
"My Favorite Things" (from The Sound of Music LP, 1960)
"Be a Santa" (from Subways Are for Sleeping LP, 1961)
"Brazilian Sleigh Bells" (stereo version from Carefree LP, 1961)
"Judy (aka Christmas Is)" (instrumental version from More Themes for Young Lovers, 1964)
"Soleado (aka When a Child Is Born)" (from Summer Place '76, 1976)
One of the many things that made Percy Faith so legendary as a Christmas music artist is that his Christmas music had an ethereal, celestial and angelic quality to it. In fact, so much so, that it sounds like it was literally piped down from heaven, as there was an otherworldly quality to it that no other artist has ever come close to in duplicating -- and I can categorically guarantee you that no one ever will. To be able to evoke such emotion to this degree with his music is what sets Percy Faith apart from anybody else and puts him in a class all by himself.
Another one of the many aspects of Mr. Faith's immense and incredible talent were his brilliant arrangements. In particular, his gift for being so deftly able to create beautiful counter-melodies that would complement the original melody of a song. This is exactly why when it comes to Christmas music he reigns supreme as the undisputed King.
It is a terrible injustice that since its initial release on CD by Columbia Records in the early 1980s, this legendary album has tragically never had a proper digital remastering job. With this new 2017 release, that will now be corrected.
Posted below for your enjoyment are four magnificent selections from this classic and legendary album. Enjoy!

Click Here ~ "O Come All Ye Faithful"


Click Here ~ "Good King Wenceslas"

Click Here ~ "Silent Night, Holy Night"

Click Here ~ "Hark The Herald Angels Sing"


Lawrence F. "Chip" Arcuri Owner/Webmaster | The Yule Log.com