Re:Search Function???
Date Posted:11/11/2018 04:55:09Copy HTML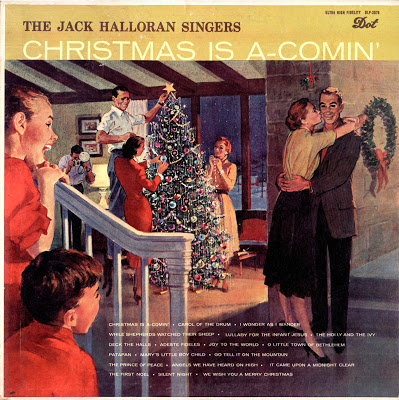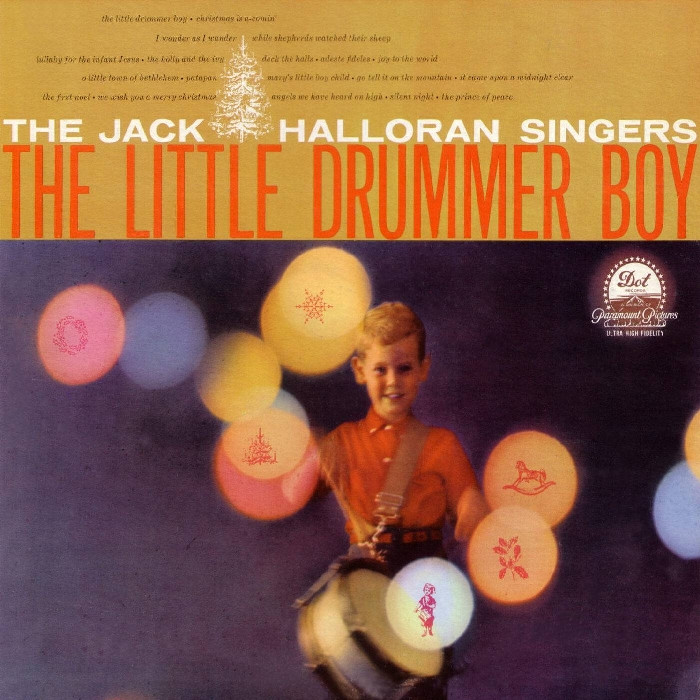 Susan,
There's no specific thread on the board for Jack Halloran, but I've talked about him and his Christmas album many times over the years.
Anyway, regarding Jack Halloran's Christmas LP, in 1957 Dot Records released it under the title Christmas Is A-Comin'. It was recorded in true stereo; however, it was only able to be released in mono because the Westrex cutting head, which allowed for the mass-production of stereophonic vinyl discs, was not yet available to the record companies -- and it wouldn't be until 1958.
The album included a song ("The Little Drummer Boy") that at that time was still known as "Carol Of The Drum." But then, the next year, in 1958, Harry Simeone took the song and pretty much the same arrangement, re-recorded it, and then released it as "The Little Drummer Boy." Well, as everyone knows, it became a gigantic hit. So, as a result, in 1959 Dot records pulled Jack Halloran's Christmas LP off production, changed the name of the second song on the album from "Carol Of The Drum" to "The Little Drummer Boy," and then made it the first (opening) song on the album. Dot Records then re-released the LP with totally new album jacket artwork, and a new album title of The Little Drummer Boy (this, of course, was to capitalize on the nascent popularity of the song due to Harry Simeone's hit version). But most importantly, with the 1959 release of the repackaged Halloran LP, it was finally able to be released in its true stereo form for the first time, now that Dot had finally acquired the aforementioned newly invented Westrex cutting head technology.
By the way, because this 1959 re-release is far more well-known than the original 1957 incarnation, and most importantly, because it includes the true version of how the album was originally recorded (genuine stereo), it is this version of the album that I am working to get released on CD.

Oh, and as a result of this unusual story regarding the Jack Halloran Christmas LP, it goes without saying that the most rare and/or difficult album to find in my entire collection is indeed the original 1957 incarnation due to its short two-year run.

Lawrence F. "Chip" Arcuri Owner/Webmaster | The Yule Log.com