Re:Cropped Display of text in Chip's Tips (Edition #19)
Date Posted:09/07/2019 03:38:51Copy HTML
I just tried viewing it in Chrome, but had the same problem: the text is still cropped along the right margin.
So I tried an experiment:
I selected all the text that appeared in in the post, copied it, and then pasted it into the Notepad text editor.
And voilà! All of the missing text at the right margin magically appeared!

P.S. Is there a way to make the text of contributors' names appear in darker type. My aging eyballs have a hard time making out the names that appear to the left of contributors' posts. Like RichD's name in the screenshot below: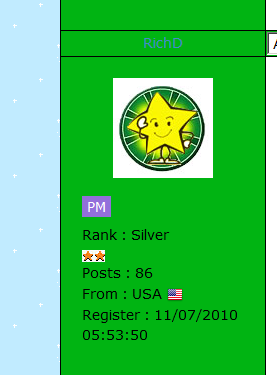 Will in Seattle a.k.a. "Clueless"